If someone asked you to define happiness, what would spring to mind? It means pride, satisfaction, happiness, celebration, love, a sense of wellbeing and all the joys of living. A pure enjoyment entails many aspects, all of which are achievable.
The colour associated with Fast Car NP AC 2076A may be seen to reflect danger, however, it is an intense colour, filled with passion, desire and determination. If we have discovered something that ignites that flame within, that feeling of ecstasy is one that cannot be imitated.
The Inspiration: Work-life balance takes many forms; one of them is fulfilment and passion. Here's where Fast Car NP AC 2076A brings out this feeling in a focused and intense manner.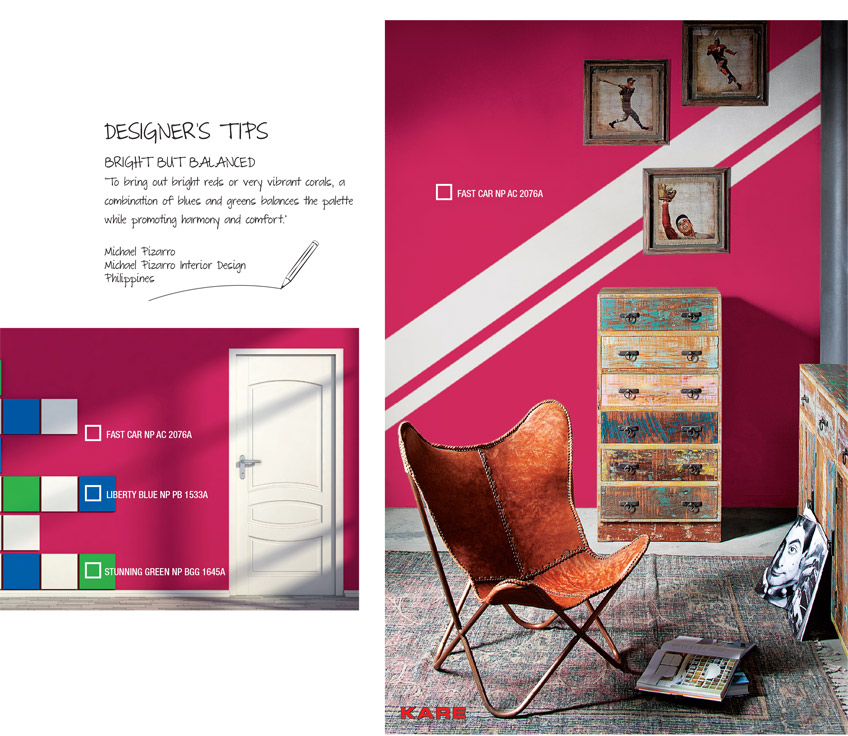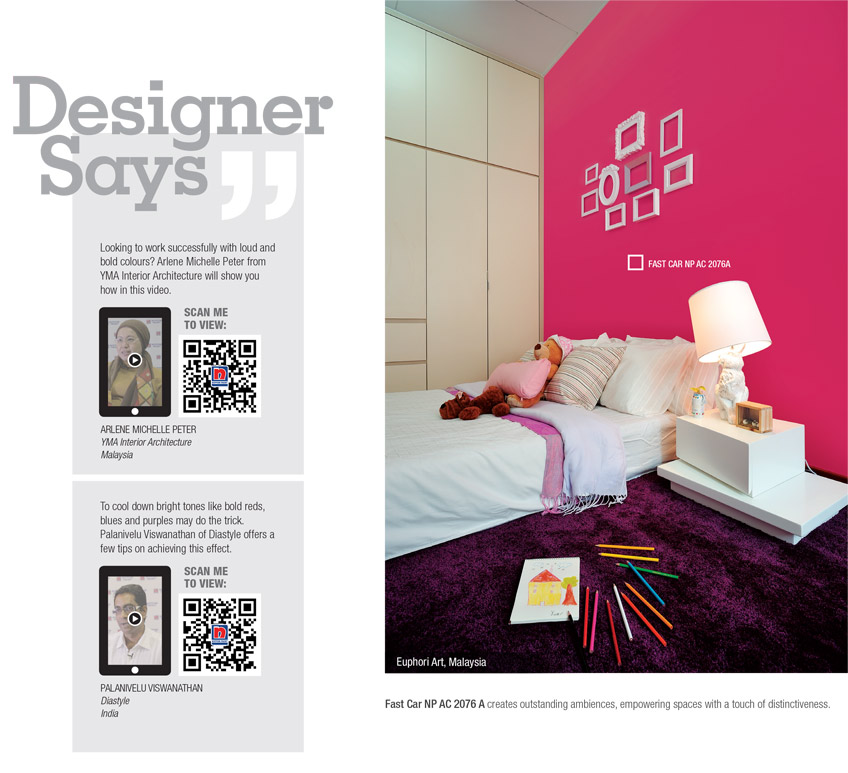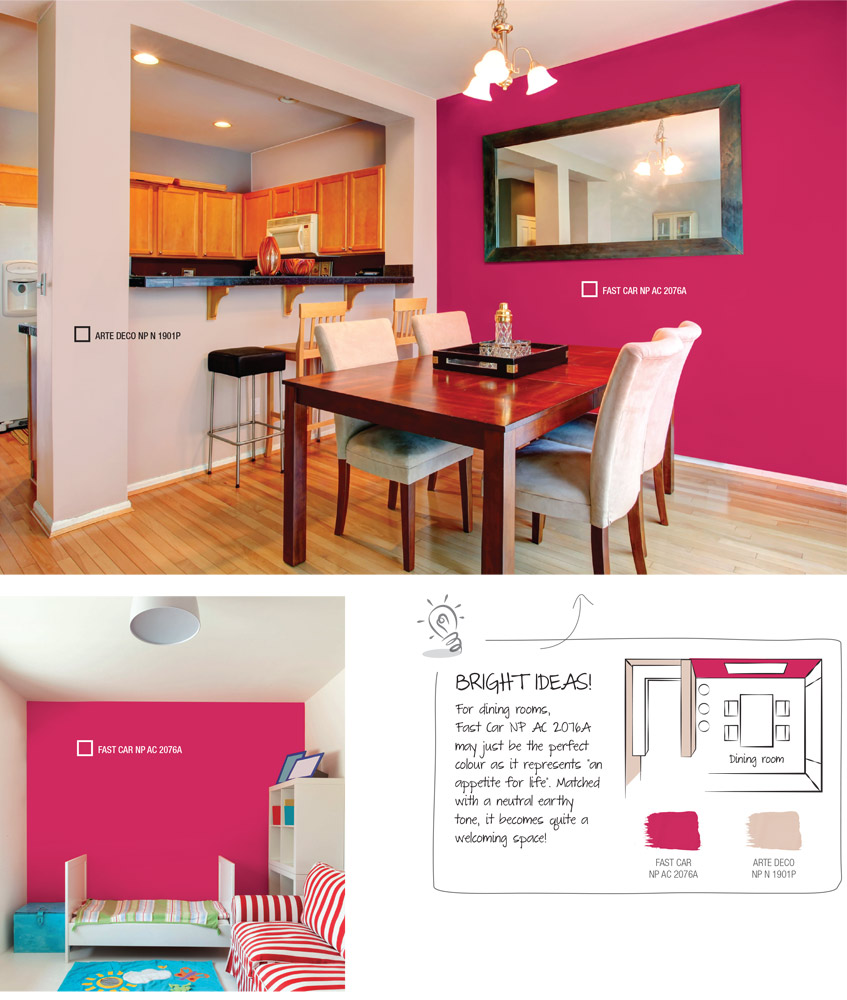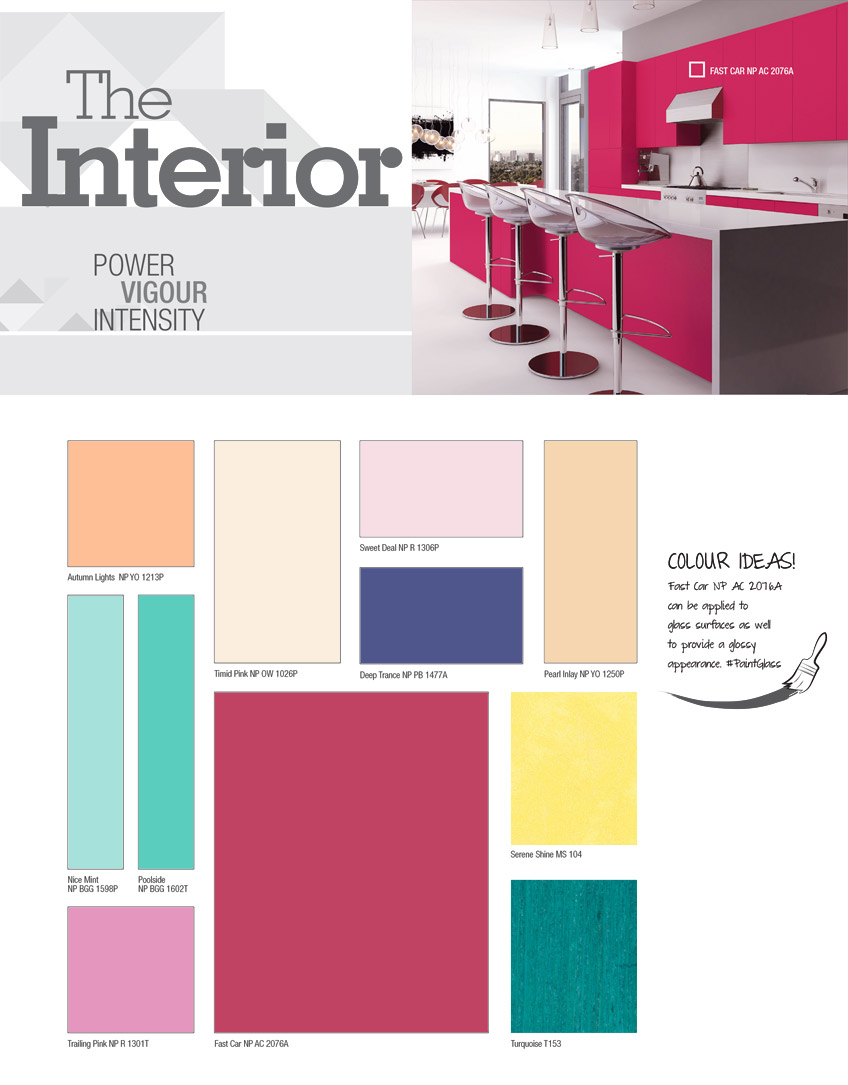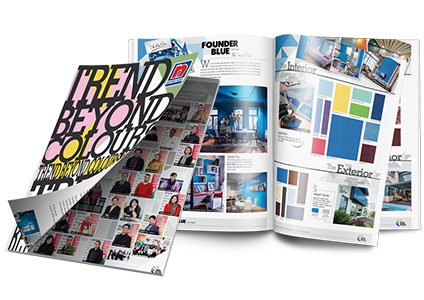 Trend Beyond Colours 2016/2017
Download the e-booklet to get the complete 2016/2017 colour trends (12MB)
Download Now
VIEW OTHER TREND BEYOND COLOURS 2016/2017
We've made every effort to make the colours on screen as close as possible to the ones you'll use. Unfortunately, we cannot guarantee an exact colour match. Photographs and paint swatch colours will vary depending on your screen settings and resolution. The site is designed to help you get a better idea of your colour scheme ideas. If you would like to find out more about a colour, we recommend that you
request for a Nippon Paint brochure
.