With so much of information published on the World Wide Web, how can we be sure what we read or hear is true? Bringing freshness and a sense of renewal to life, Green Tuft NP BGG 1666A allows us to recollect our thoughts,
providing us with stability and endurance. Being the most restful colour for the human eye, this fresh shade can help us feel comfortable and safe, whilst we explore and expose our lives over the web. Indicating growth and hope, we can continuously create innovations that will change and better the world.
The Inspiration: Some say that the speed of information now surpasses the speed of thought; hence resulting in information overload and mind fatigue. Green Tuft NP BGG 1666A is borned from this realization to offer us respite amidst a busy-minded world.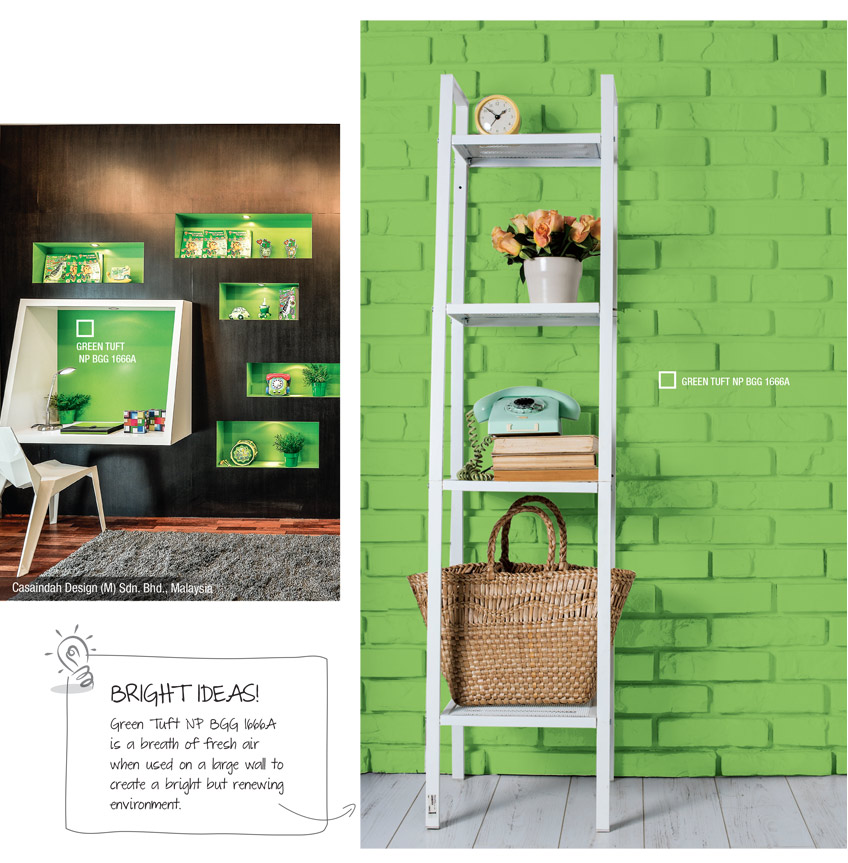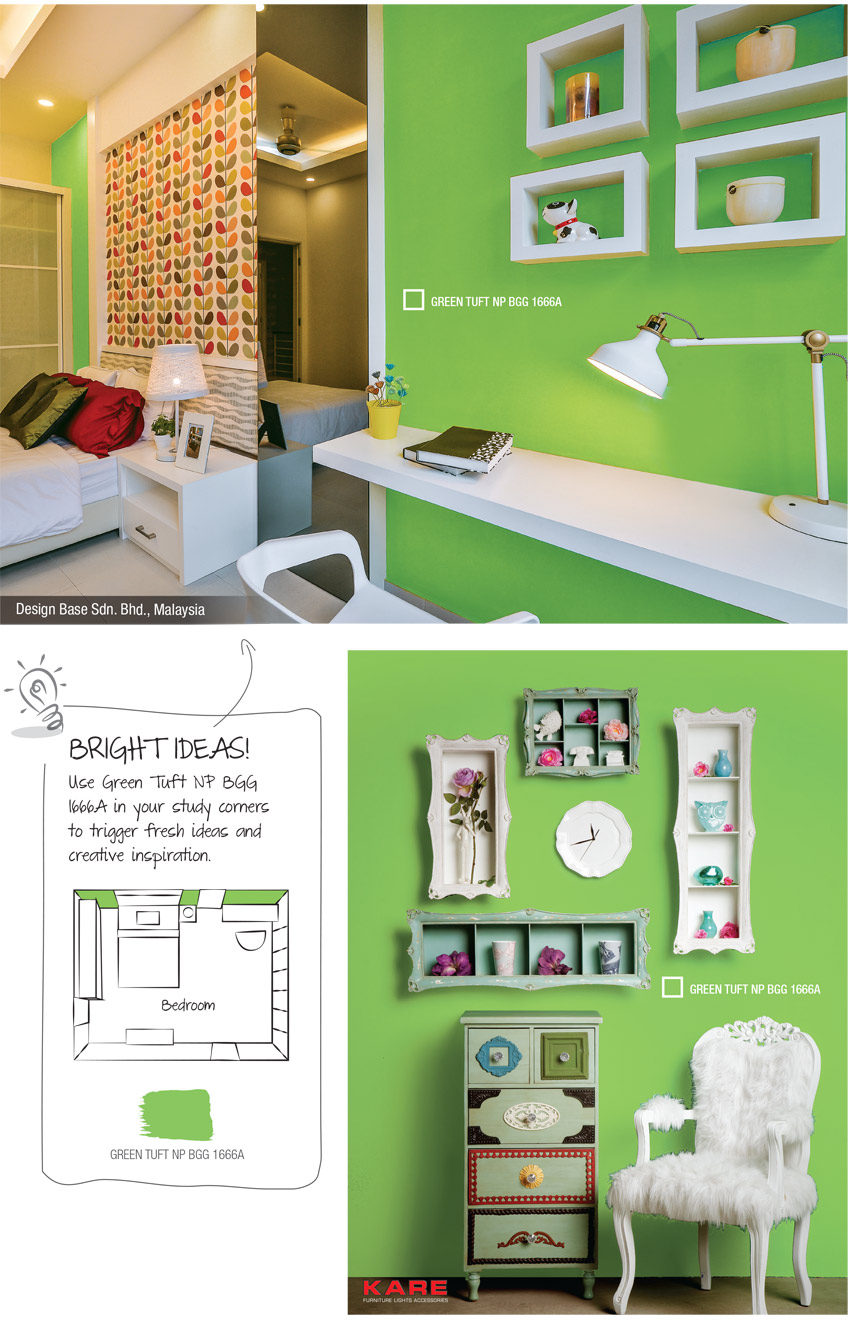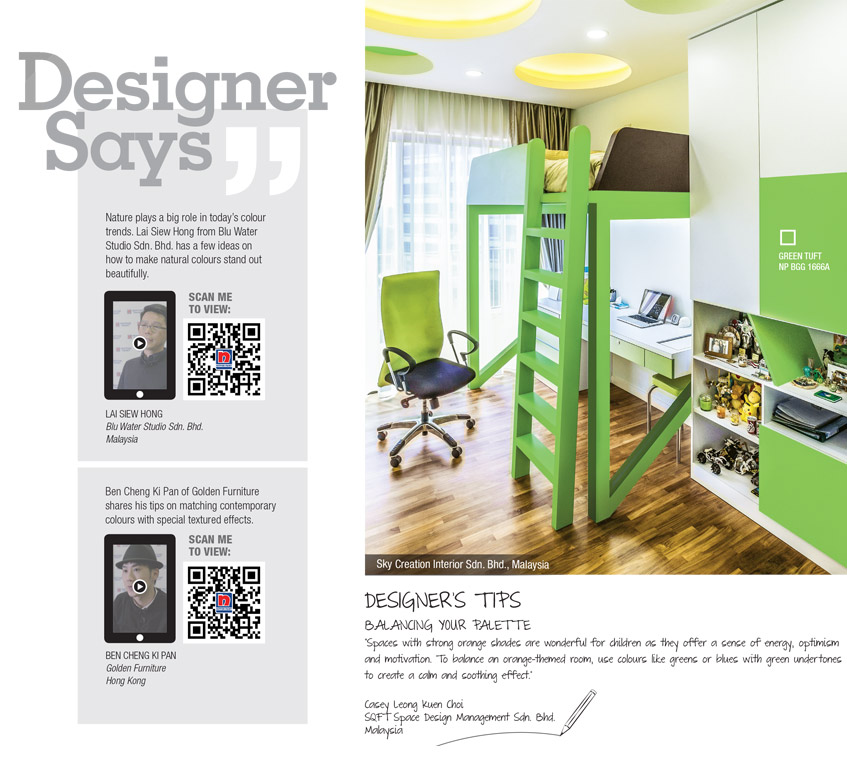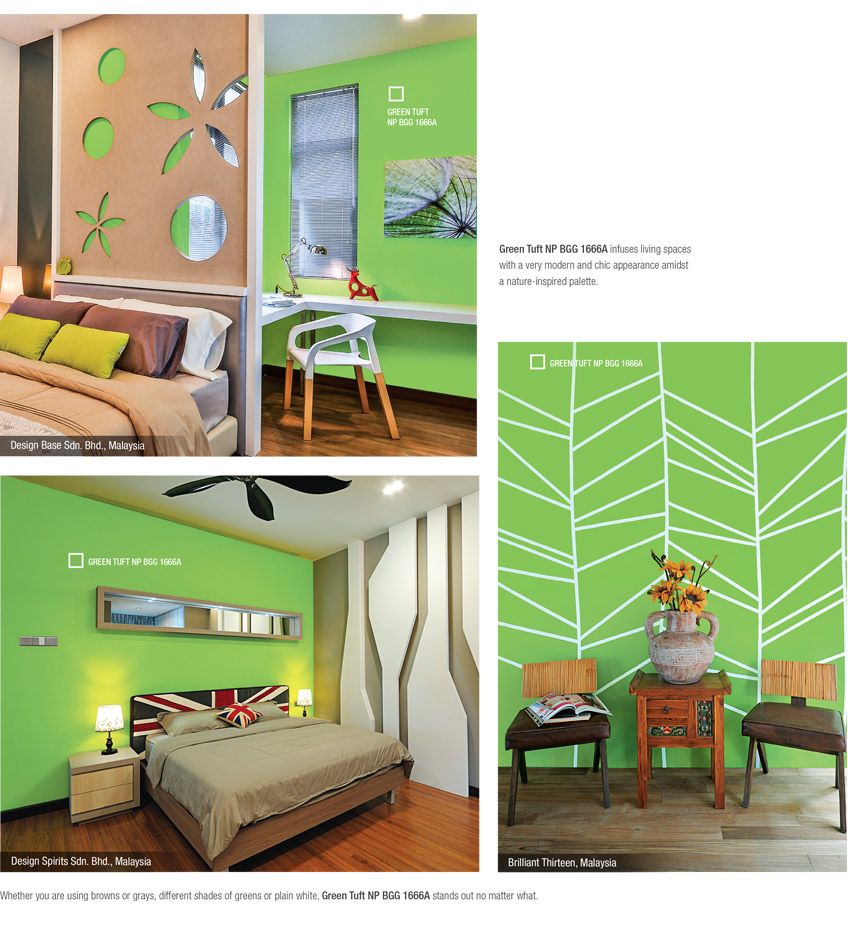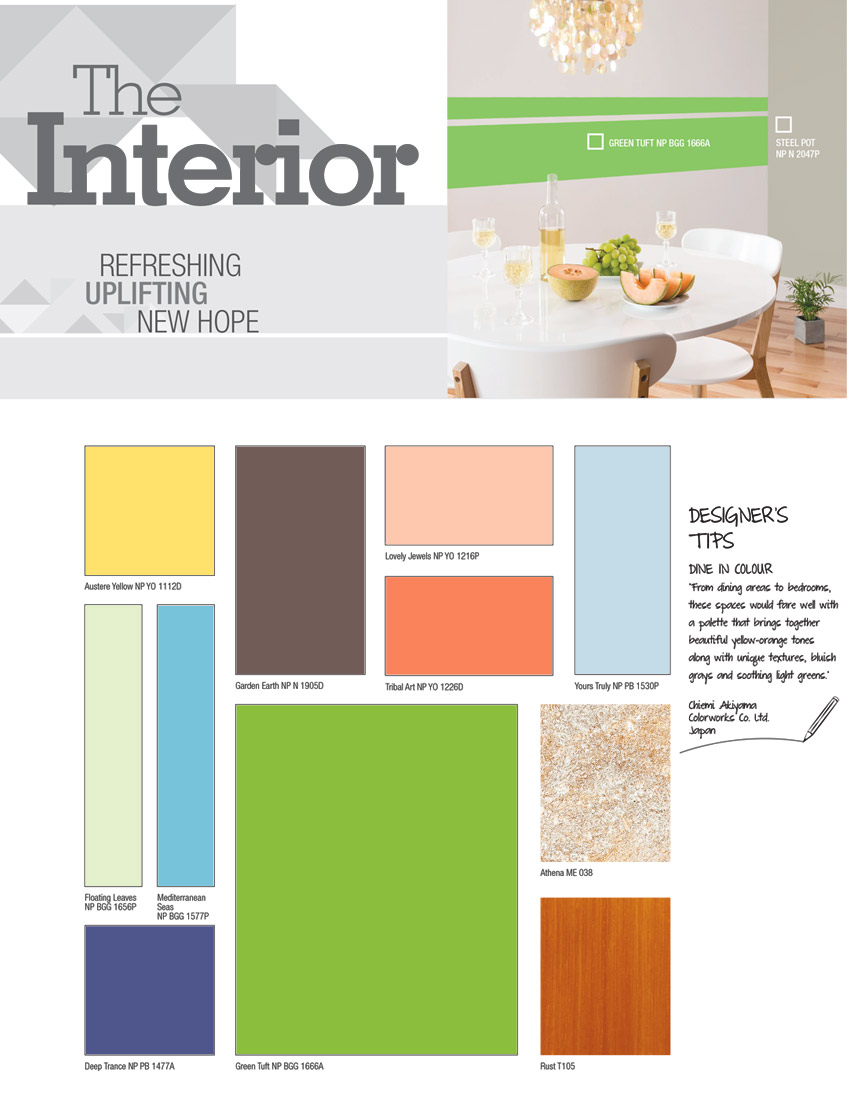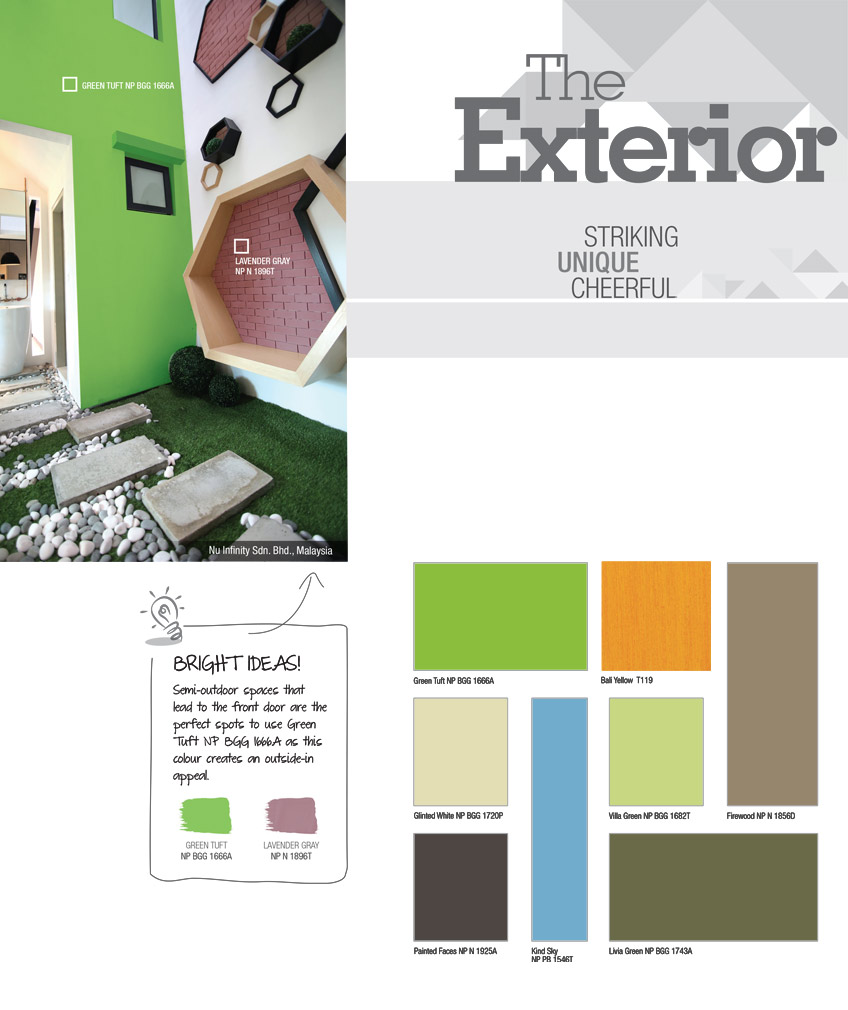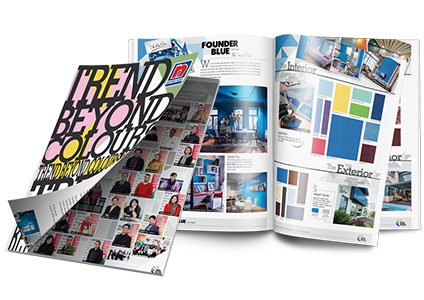 Trend Beyond Colours 2016/2017
Download the e-booklet to get the complete 2016/2017 colour trends (12MB)
Download Now
VIEW OTHER TREND BEYOND COLOURS 2016/2017
We've made every effort to make the colours on screen as close as possible to the ones you'll use. Unfortunately, we cannot guarantee an exact colour match. Photographs and paint swatch colours will vary depending on your screen settings and resolution. The site is designed to help you get a better idea of your colour scheme ideas. If you would like to find out more about a colour, we recommend that you
request for a Nippon Paint brochure
.