A rather dramatic colour to use when designing a space, due to the dark accent it carries with it, Volcanic Black NP N 1918A is also an earthy colour imitating nature. Modernising the eco-generation, a dense outlook is associated with the solid beauty of this colour.
We must seek what's best for the environment these days with natural resources running scarce. In regenerating, we are using our imagination to create a new and better tomorrow. This boldness allows us to re-create the same positive result in our homes.
The Inspiration: Regeneration of resources serves as the inspiration behind Volcanic Black NP N 1918A, reminding us to keep a caring eye on planet Earth.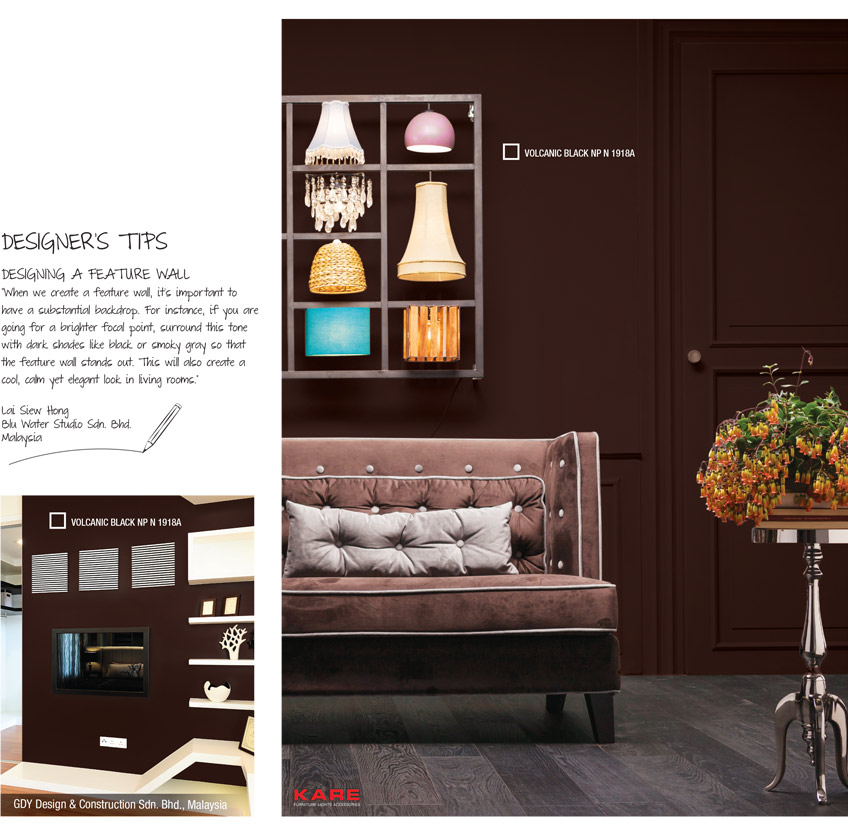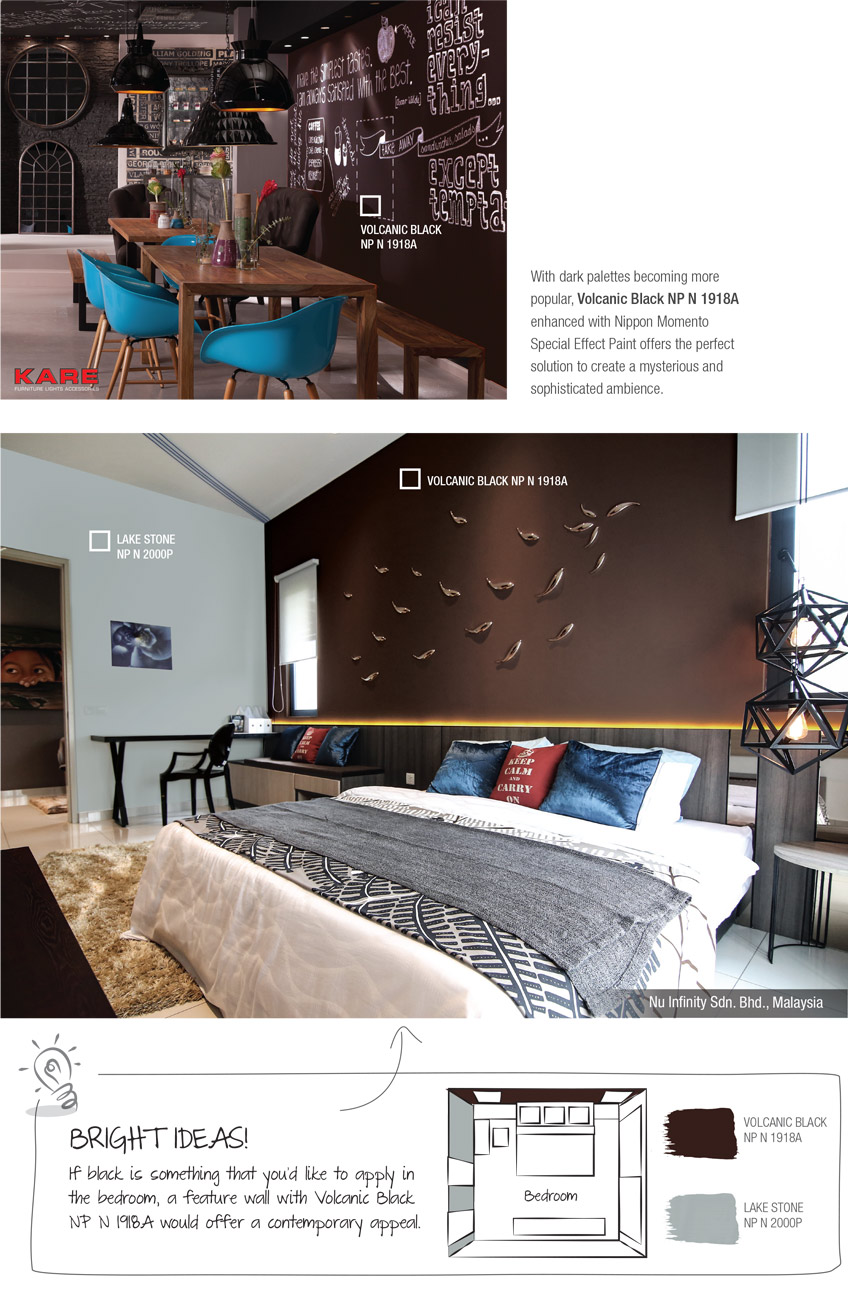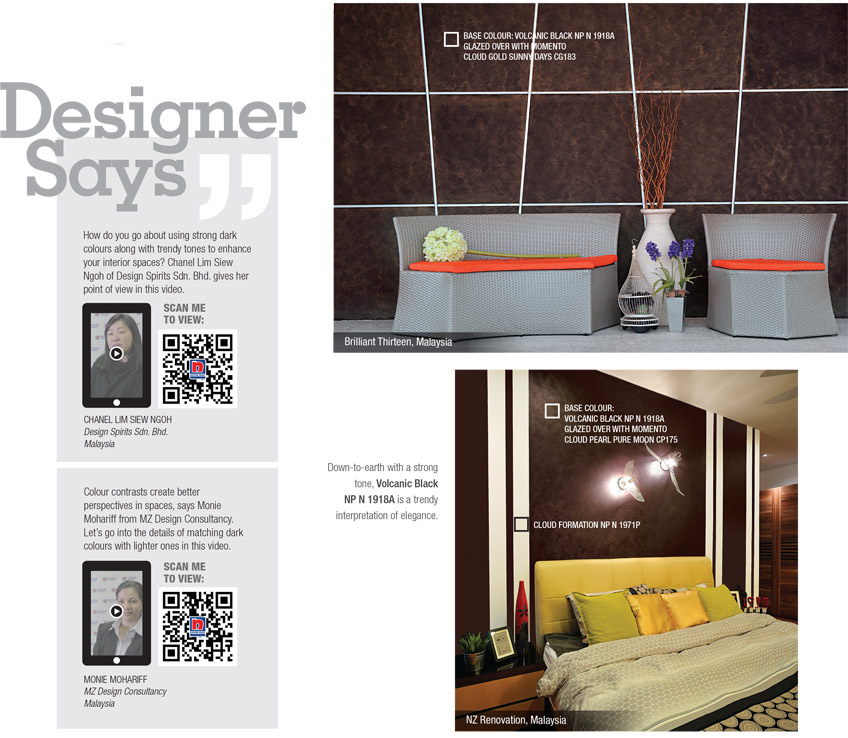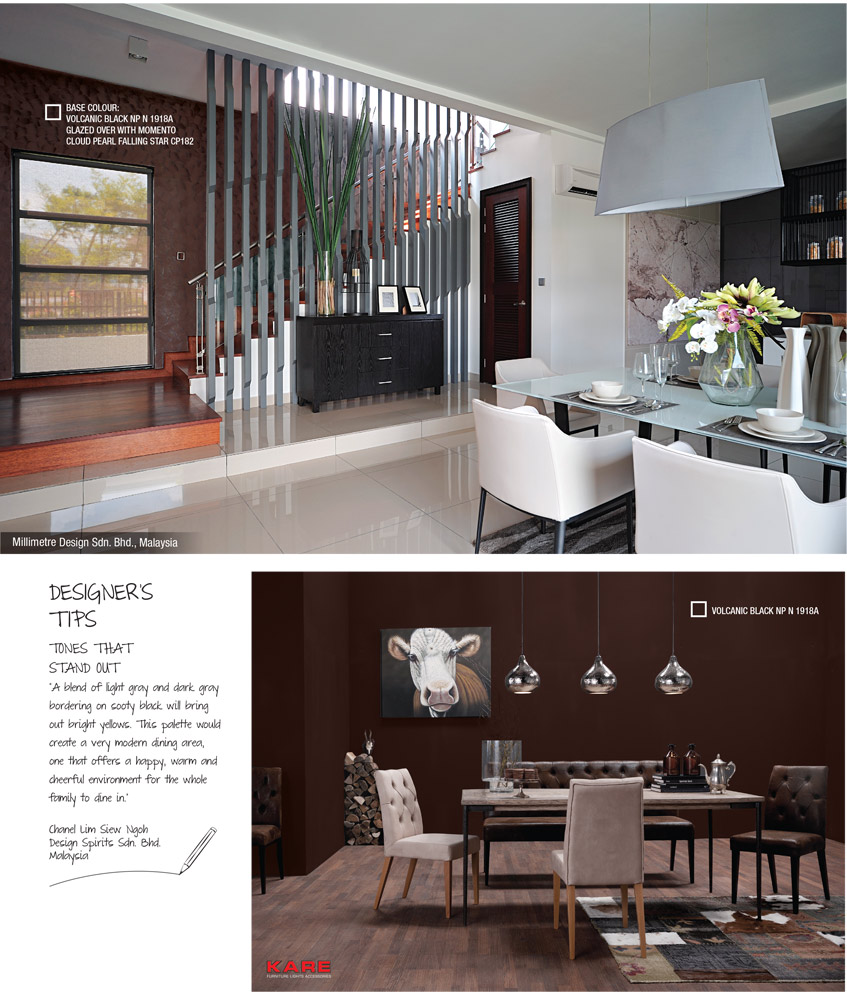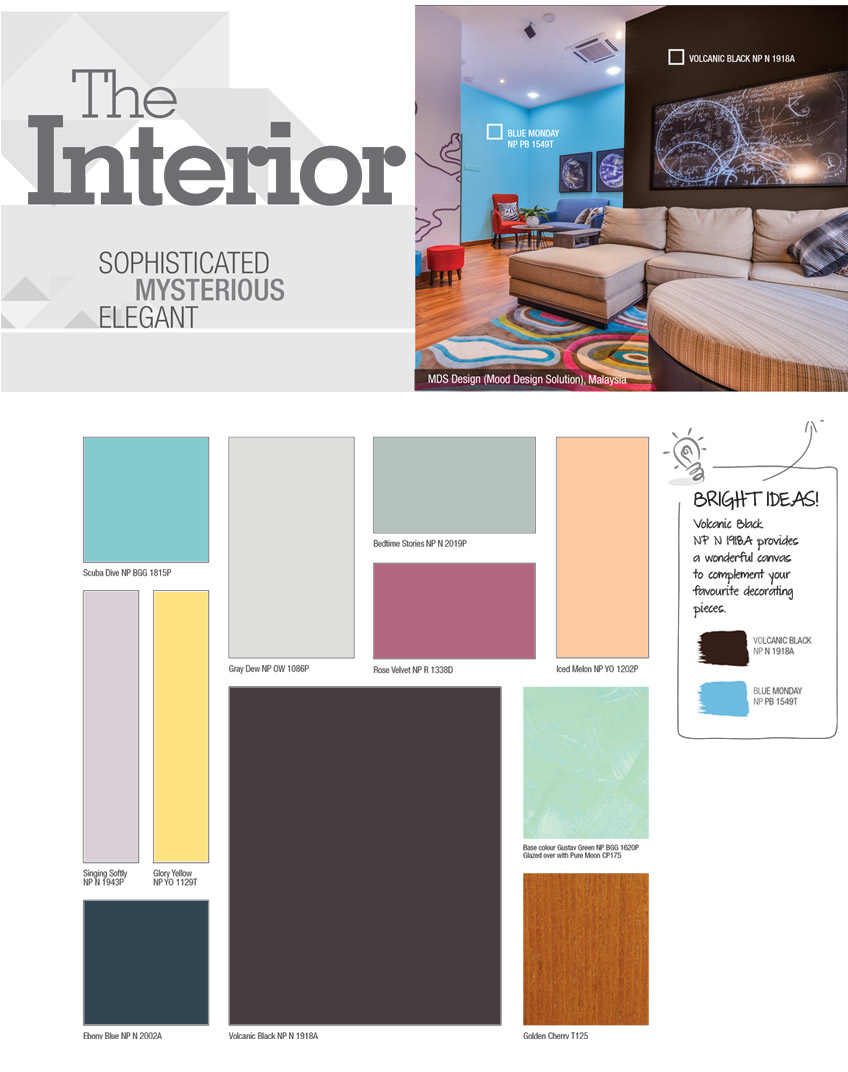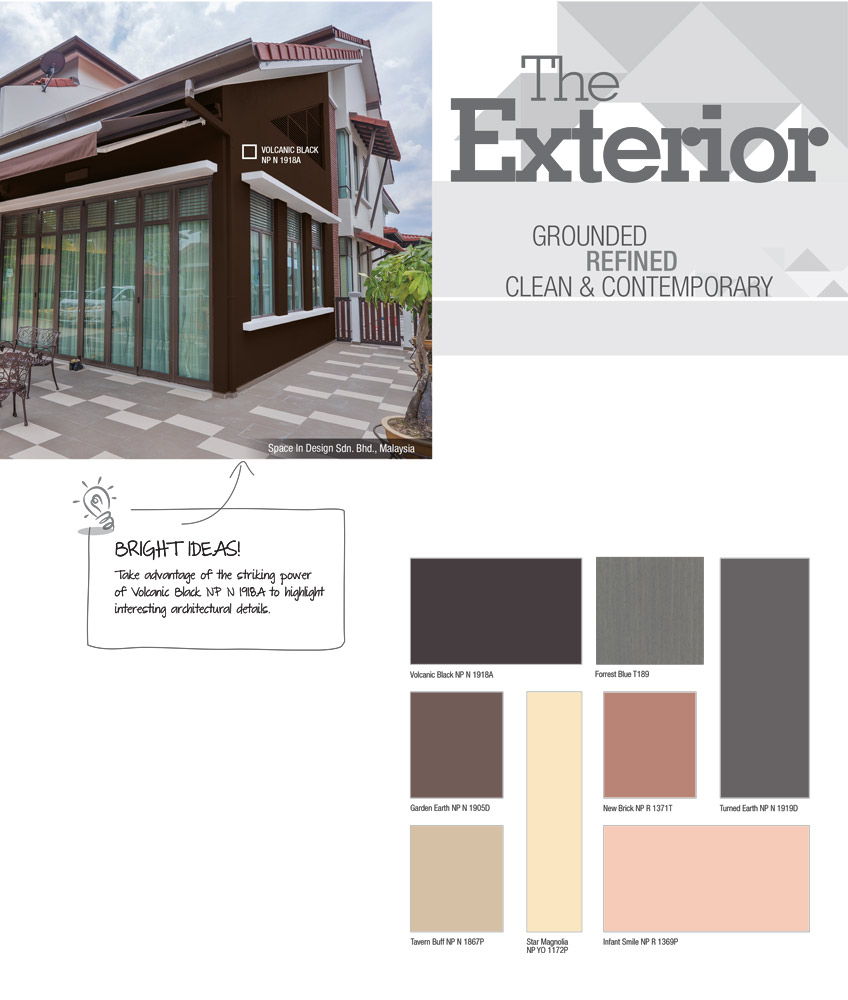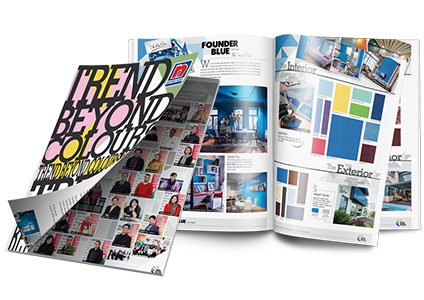 Trend Beyond Colours 2016/2017
Download the e-booklet to get the complete 2016/2017 colour trends (12MB)
Download Now
VIEW OTHER TREND BEYOND COLOURS 2016/2017
We've made every effort to make the colours on screen as close as possible to the ones you'll use. Unfortunately, we cannot guarantee an exact colour match. Photographs and paint swatch colours will vary depending on your screen settings and resolution. The site is designed to help you get a better idea of your colour scheme ideas. If you would like to find out more about a colour, we recommend that you
request for a Nippon Paint brochure
.