A Feast for the Eyes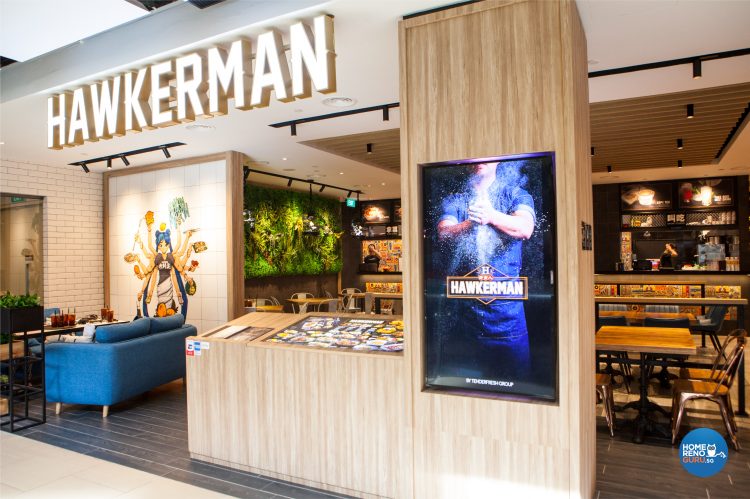 The entrance to Hawkerman at Seletar Mall
Local interior design company
Flo Design
has pioneered a technique that enables an original image to be painted directly onto tiles. Feast your eyes on the Instagram-worthy wall art at Hawkerman, by the Tenderfresh Group, at Seletar Mall. We spoke to the creative mastermind behind it, Kenny Loy.
HomeRenoGuru:
Hi, Kenny. Tell us about this wonderful wall art at Hawkerman.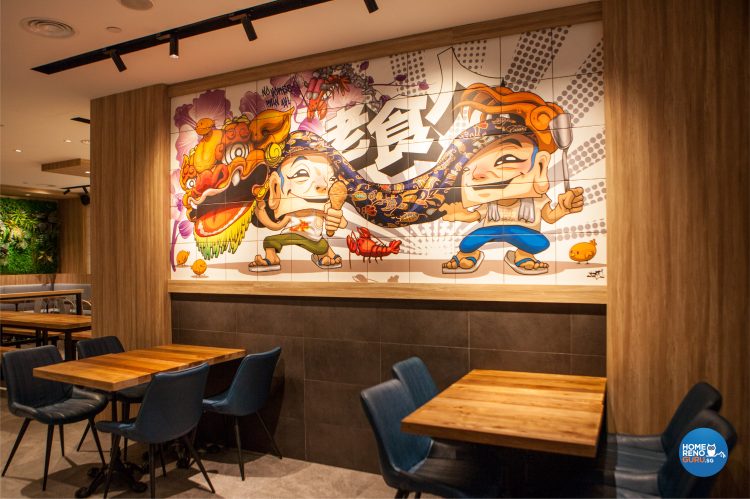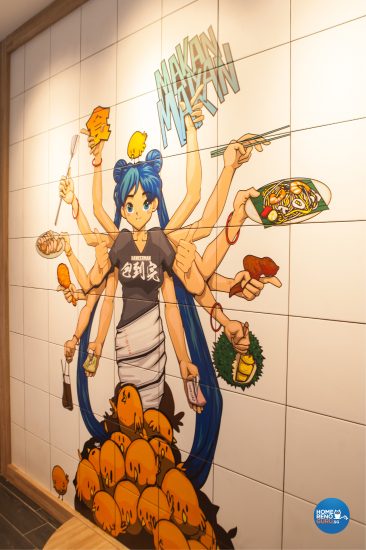 The amazing wall art, featuring original images printed directly onto tiles, is believed to be the first of its kind in Singapore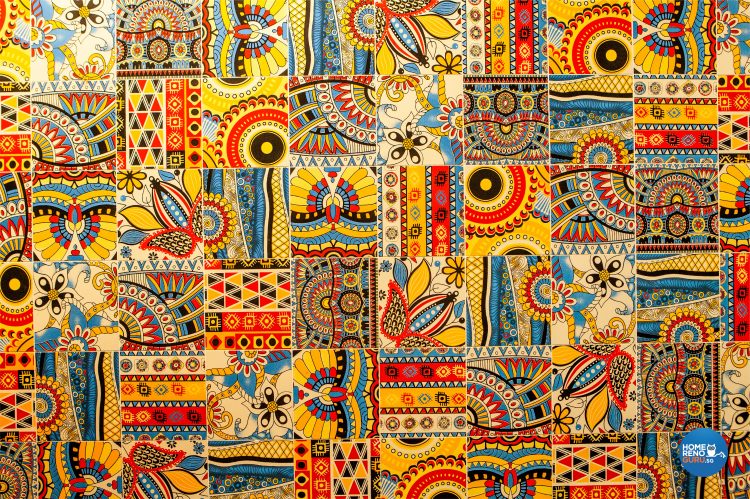 Tiled surfaces recur throughout the restaurant, a nod to Singapore's architectural past
Kenny:
It's actually an original design printed directly onto the tiles using a special machine from Japan. To the best of my knowledge, this and the other one, on the wall to the right of the entrance, are the only two of their kind in Singapore.
HomeRenoGuru:
Tiles are a part of Singapore's architectural heritage. Was this a conscious attempt to capture the past, Kenny?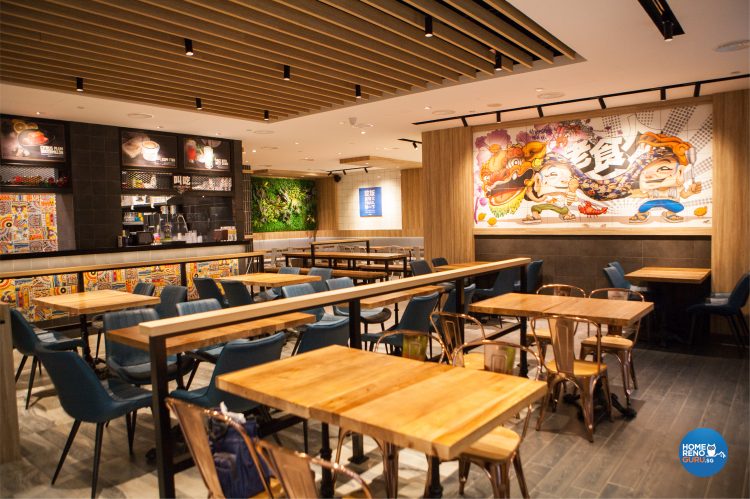 The tiled wall mural inside the restaurant forms the focal point of the generous seating area
Kenny:
Yes. Every Singaporean grew up with tiles. You still see them in shophouses and void decks. This concept reflects the Hawkerman brand and menu, which is a fusion of tradition and creativity, past and present.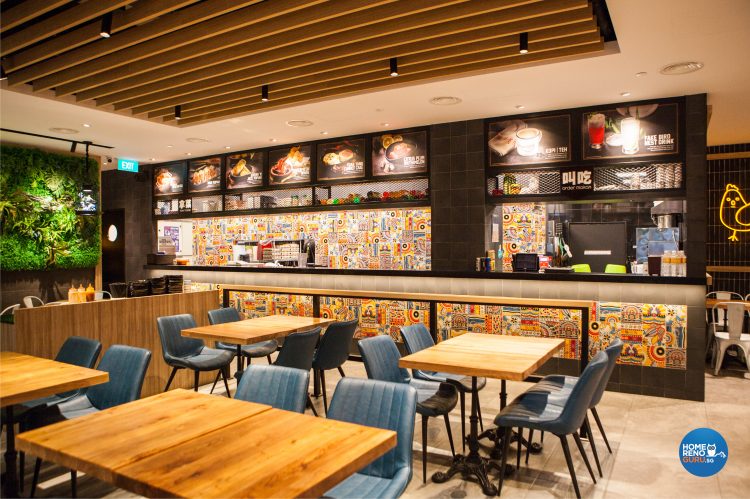 View from the front of the restaurant, facing the counter
HomeRenoGuru:
So would this idea work in a home?
Kenny:
Sure, why not? This would work in a kitchen, toilet, living room, residential or commercial. I can imagine football fans having their team's crest applied to a bedroom or entertainment room.
HomeRenoGuru:
The wall art is, may I say, Instagram-worthy. Was that your intention?
Kenny:
Yes, that's by design. We wanted to create plenty of photo-taking opportunities. These days, a restaurant has to have more than great food. It has to have great décor and a great ambience, too. Today's consumers are easily jaded and hungry for novelty. They constantly crave something new.
HomeRenoGuru:
Well, this is definitely something new. Congratulations, Kenny. Now, let's eat. What's good here?
Kenny:
Everything is good on the menu. But I especially recommend the 'Bao Ka Liao', which has carrot cake, Hokkien mee, poh piah and fried chicken.
HomeRenoGuru:
That sounds like a plan. Speaking of plans, if you're planning a residential or commercial renovation, do check out Flo Design. Thanks, Kenny.
Kenny:
Thank you.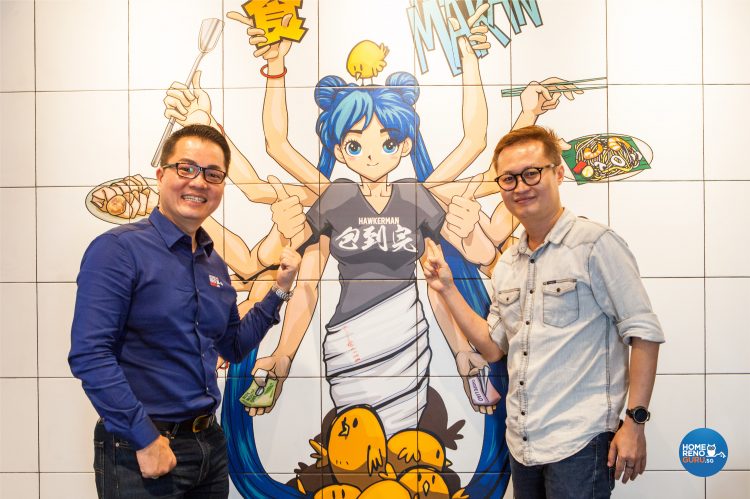 Morris Teo, Managing Director of HomeRenoGuru, and Kenny Loy, Senior Designer on the Hawkerman project from Flo Design, in front of the eminently Instagrammable tiled wall mural at the front of the restaurant