Nippon Paint Colour Visualizer App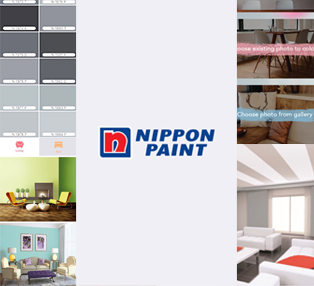 NIPPON PAINT COLOUR VISUALIZER FOR HOME INTERIORS
Nippon Paint Colour Visualizer App is free and available for download now!
Introducing the new 'Nippon Paint Colour Visualizer' app – your virtual painter that helps to make your painting job easier. Select, paint and visualize the colours on your home pictures "on-the-go"! Know what you're getting into before the first drop of paint touches your walls.
Colour Visualizer can paint around objects, preserving shadows and texture while giving a realistic impression of what the Nippon Paint colour would look like in your home.
Simply upload or take a photo of your room and start exploring the 1,000 over available Nippon Paint colours and get started with PAINTING!